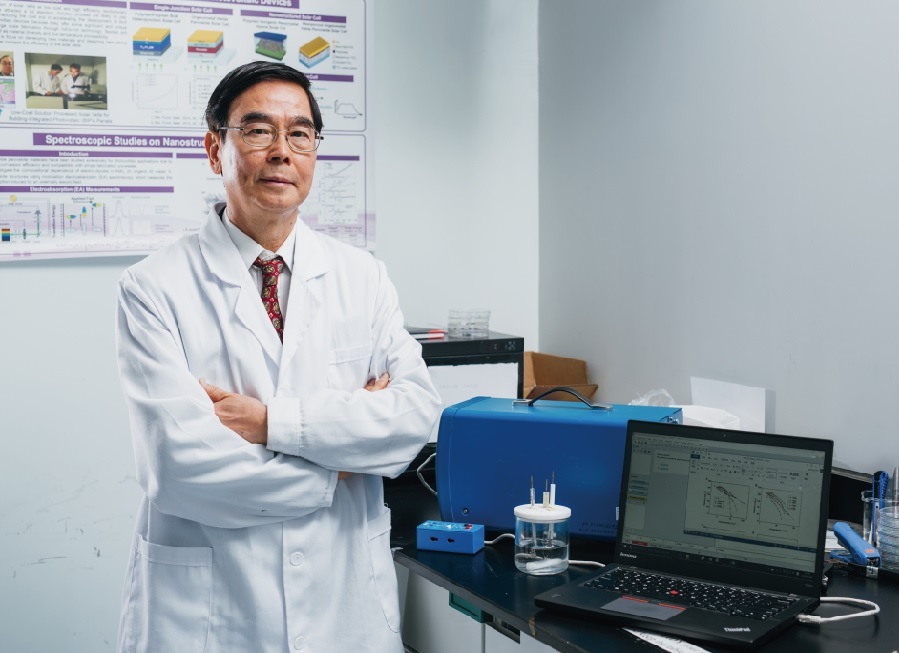 The fast-growing demand for energy and the recognition of man-made global climate change underscore the urgency of developing clean and renewable energy resources to replace fossil fuels. Harvesting energy directly from sunlight is a promising way to meet such requirements.
With the aims to strengthen the competitive edge of Hong Kong in solar energy technologies and their market penetration, Professor WONG Ching-ping, Dean of Faculty of Engineering, The Chinese University of Hong Kong (CUHK) is leading an inter-disciplinary, multi-institutional research team consisting of more than 30 academic experts to carry out a holistic research project which covers:
Harvesting: The development of thin film PV devices and modules to enhance the performance of solar harvesting;
Storage: The design of highly performed electricity storage;
Utilization: To enhance the performance and security of solar smart grid systems to better meet the electricity demand under various operating modes.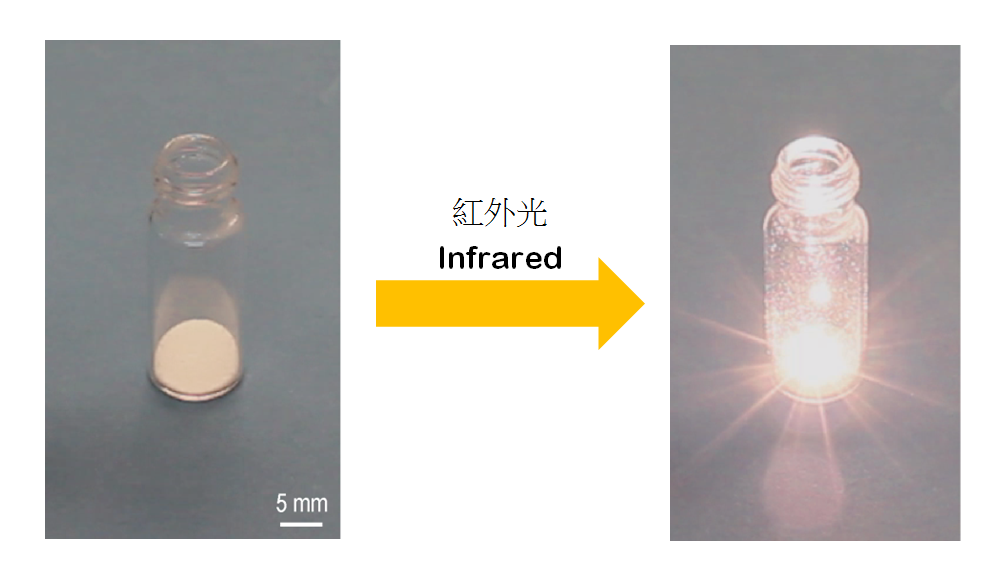 Converting Infrared Light into Visible Light to Increase Efficiency of Solar Cell
Prof. WANG Jianfang
Department of Physics
49% of sunlight energy falls in infrared region. Yet due to the limitation of bandgap in semiconductor solar cells, majority of infrared energy is not absorbed and hence not converted into electricity. CUHK invented an innovative lanthanide-sensitized oxide which can convert infrared light into visible light with a maximal power upconversion efficiency of 16%, which at least doubles the efficiency of traditional nano-upconversion materials. This material is stable, and with simple fabrication and low cost. Solar cells coupling this material can utilize the infrared light which was often wasted, and thus increase the efficiency.
Applications:
The team also designed solar cell models of this new material. The technology also has the commercialization potential of in lighting and computer monitors.
Published in Nature Communications in 2014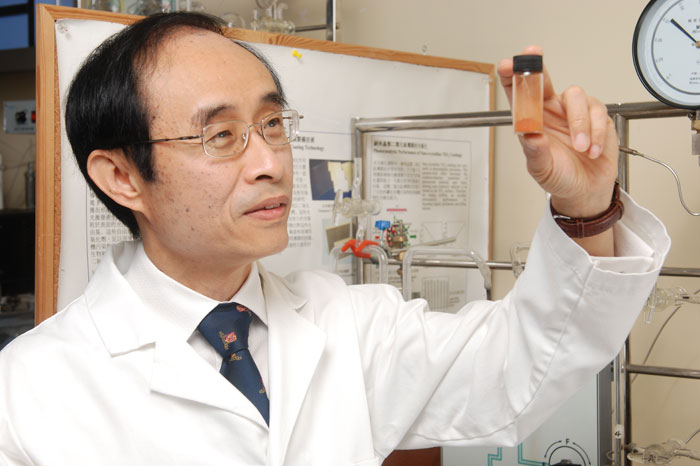 Efficient Production of Hydrogen (Clean fuel) from Water
Prof. YU Chai Mei Jimmy
Department of Chemistry
Hydrogen, a clean fuel that has a higher energy density than many other chemical fuels while leaving only water as by-products during the process of energy generation, can be produced by simply exposing water to sunlight with suitable photocatalysts. However, most photocatalysts are heavy-metal oxide compounds that are expensive and complicated to produce, while very rare elements are often needed to enhance their efficiency. CUHK research team discovered a particular type of red phosphorous, which is abundant in the earth's crust and can be extracted fairly easily, at a much lower cost (200 times lower than platinum).
Applications:
The final goal is to develop an environmentally friendly way to generate clean fuel.
Prof. Yu holds several patents for his inventions, and was named as the "World's Most Influential Scientific Minds" in 2014 by the Thomson Reuters.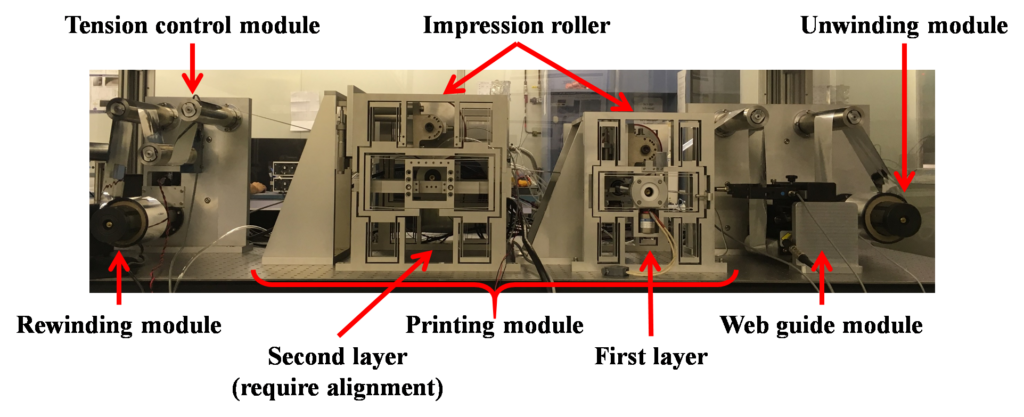 High-throughput Low-cost Roll-to-roll Production of Thin-film Solar Cells
Prof. CHEN Shih-Chi
Department of Mechanical and Automation Engineering
Conventionally, the submicron resolution patterns of the transparent electrodes in thin-film solar cells are produced through photolithography or electron-beam lithography. These processes are complex and need to be performed in a cleanroom, leading to low throughput and costly fabrication. CUHK developed a flexure-based precision roll-to-roll system that can produce submicron resolution patterns using Microcontact Printing (MCP) technique. The system can perform in a non-cleanroom environment and demonstrate scalability and repeatability, substantially lowering the cost while increasing the throughput. With this novel system, the fabrication cost for thin-film solar cells will be much lowered.
Target Users: Manufacturers of flexible electronics/ photoelectronic devices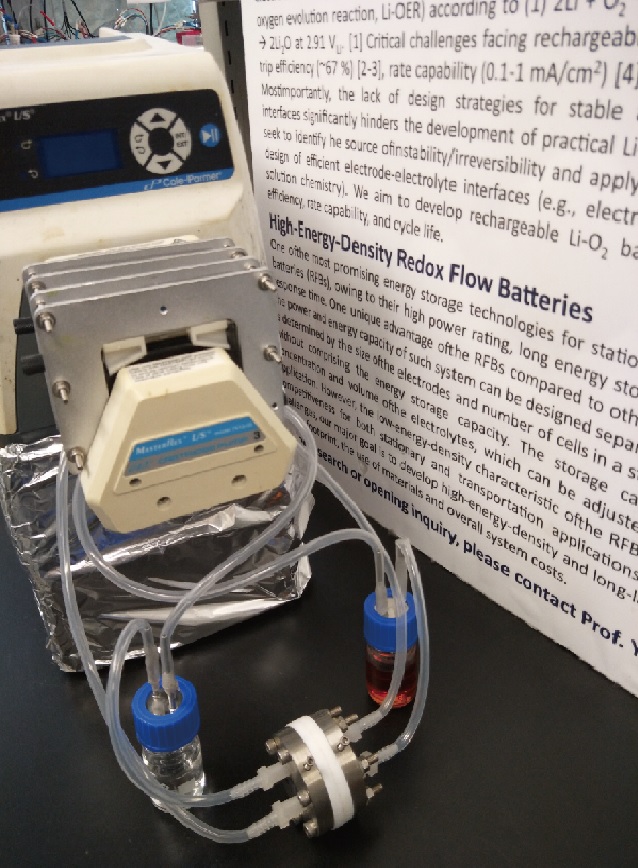 High-energy-density and Low-cost Zinc/Iodine-bromide Aqueous Redox Flow Batteries (ZIBB)
Prof. LU Yi-Chun
Department of Mechanical and Automation Engineering
Energy storage technology is a key factor for solving the problems of random and intermittent nature of renewable energy, such as solar energy. Traditional aqueous form vanadium redox flow batteries (VRB) has a better power output but with high cost and involves highly corrosive reagents with low energy density (< 60 Wh L-1), which hinders its competitiveness in stationary electricity grid and mobile devices applications.
CUHK recently developed a new high-energy-density and low-cost zinc/iodine-bromide redox flow battery (ZIBB). It achieved the highest reported energy density to-date (up to 101 Wh L-1, at least 20% improvement in capacity relative to a control system). Research work in energy density is useful in significantly reducing storage space of batteries and enable the application in electric vehicles. If a new flow battery with 4 times higher energy density than VRF, this new battery system will take up only 0.2 cubic meter to power a 20 kWh household while 1 cubic meter is needed for VRF.
Due to the fact that this technology involves inexpensive and safe reagents, neutral aqueous electrolytes and low-cost graphite felt electrodes, the ZIBB system is considered with high commercialization potential. The price of electric cars would be significantly lowered if this type of batteries is adopted, with much faster recharge time. Moreover, it is much safer as it is safe from regular crash.
Target Users: Electric cars and large-scale energy storage systems
The breakthrough was published in the renowned journal Energy & Environmental Science (impact factor: 25.427) in early 2017, and was recently featured by the magazine Chemistry World, published by The Royal Society of Chemistry, United Kingdom.
Field Demonstration at CUHK: Lee Woo Sing College
Lee Woo Sing College of CUHK emphasizes on green living and environmental protection. Since its establishment, the student hostels have been installed with smart meters in individual rooms for measuring electricity consumption. The research team has helped the College to better use the data to encourage energy conservation. The team is  currently conducting a field demonstration at the hostel. Rooftop solar panels, a smart power storage and microgrids system have been installed. The team is collecting data for analysis and assisting the College to deploy appropriate energy-saving initiatives. This microgrids system will offer a significant reference for PV development in Hong Kong.