The Internet of Things is widely applied in our daily live, such as smart sensing and recognition technologies, which contains thousands of sensors. Replacement of batteries for sensors is a difficult task and disposal of batteries may contaminate soil and water. By combining freestanding sliding mode triboelectric nanogenerator (FS-TENG) and electrically tunable liquid lens (ETULL) made of environmentally friendly materials, we develop a self-powered electrowetting optical switch (EOS) for wireless sensing networks.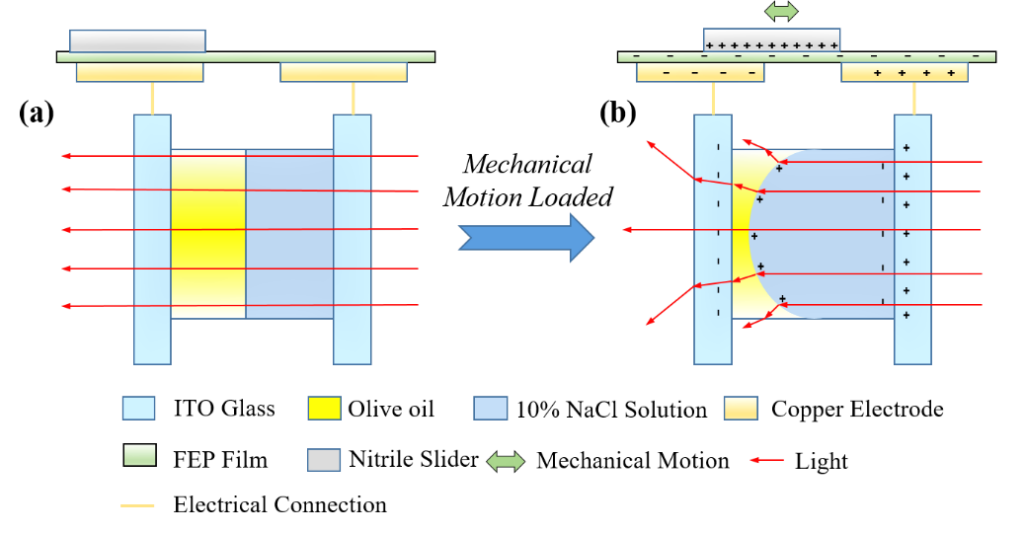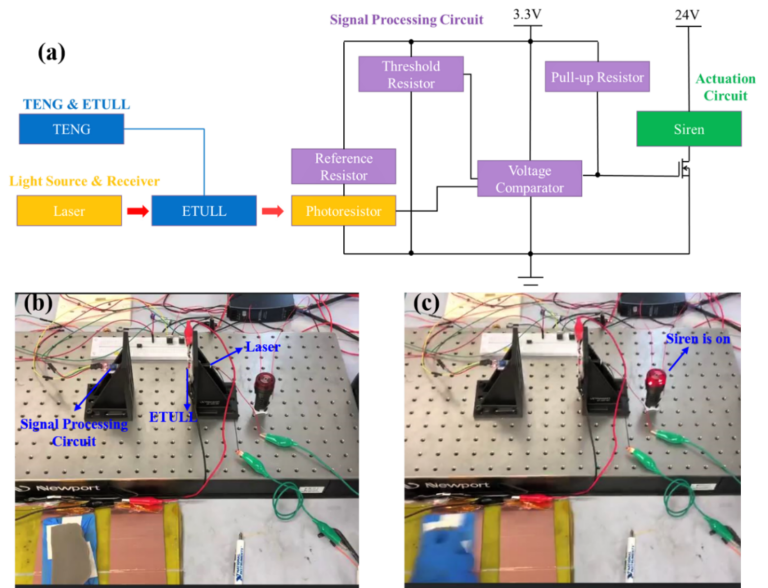 Uniqueness and Competitive Advantages:
Low cost, environmentally friendly
ETULL was fabricated by conducting fluid, insulating oil, transparent cylindrical spacer and indium tin oxide (ITO) electrodes
Switch controlled by voltage generated by the FS-TENG: light propagation through the ETULL; and light diverging by the concave lens due to electrowetting effect upon applying a voltage on the ETULL
Our design can detect both initiation and termination of mechanical motions, while most of the current mechanical sensors can only monitor motion initiation
Potential applications for environmental monitoring, building and infrastructure monitoring, wireless human machine interface, etc.