Abstract:
This is a portable laser-vibration therapeutic device which is small and light-weight (170g). It has three critical treatments. The core technologies covered three conservative treatments of retrogression: laser therapy, vibration, heat therapy.
Laser therapy: High range laser and low range laser which can provide low-level laser therapy.
Vibration: provide physical therapy and strengthen musculoskeletal joints.
Heat therapy: The temperature is maintained around 42 degree Celsius, recommended by the U.S. Food and Drug Administration, for medical rehabilitation.
All these treatment's components are integrated into the percussion head which can increase the treatment efficiency more effectively.
Problem to be solved:
Population ageing has become a serious issue in Hong Kong and among the world. Many elderly suffer from different health problems, such as arthritis and joint pain. They really need a portable and user-friendly therapeutic device which can help them to relieve pain and conduct simple treatment at any time.
Applications:
Rehabilitation for various body parts, and it can tackle pain relief and treatment of suboptimal health.
Low level laser therapy (LLLT)
Tissue repair
Elimination of inflammation
Pain relief
Heat therapy
Promotion of blood circulation
Pain relief
Vibration therapy
Pain relief
Promotion of lymphatic circulation and metabolism
Target Users:
Elderly, individuals who suffer from sport injury and individuals who are in sub-health state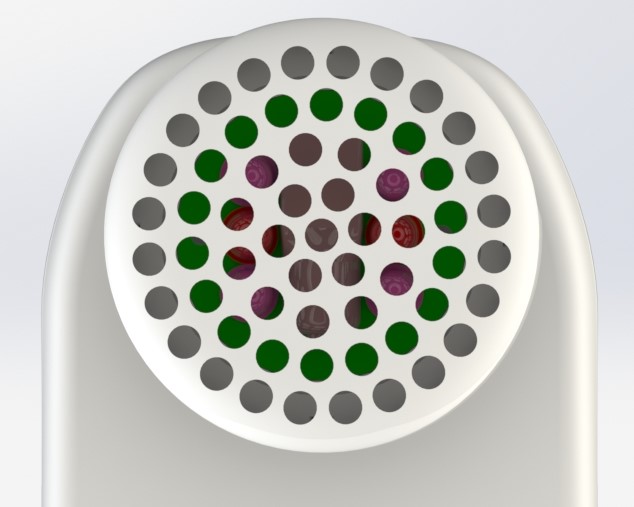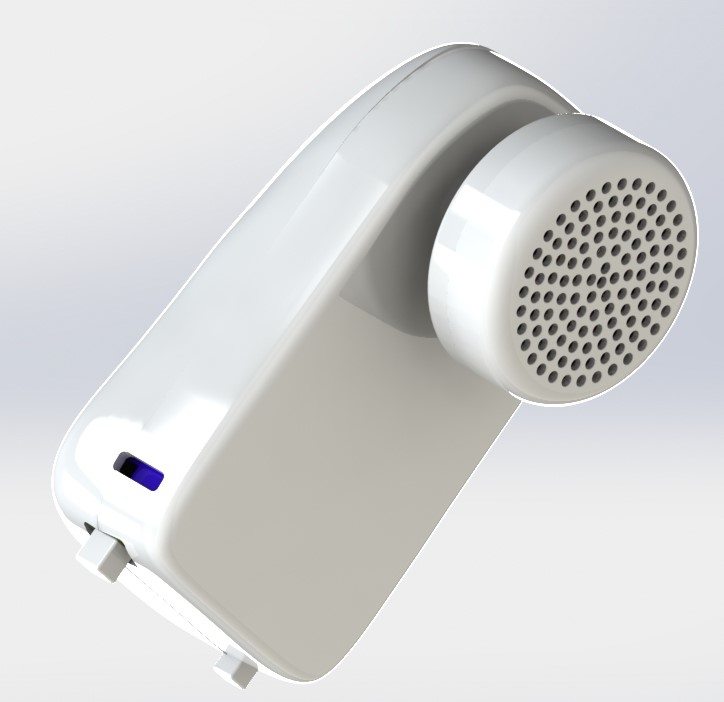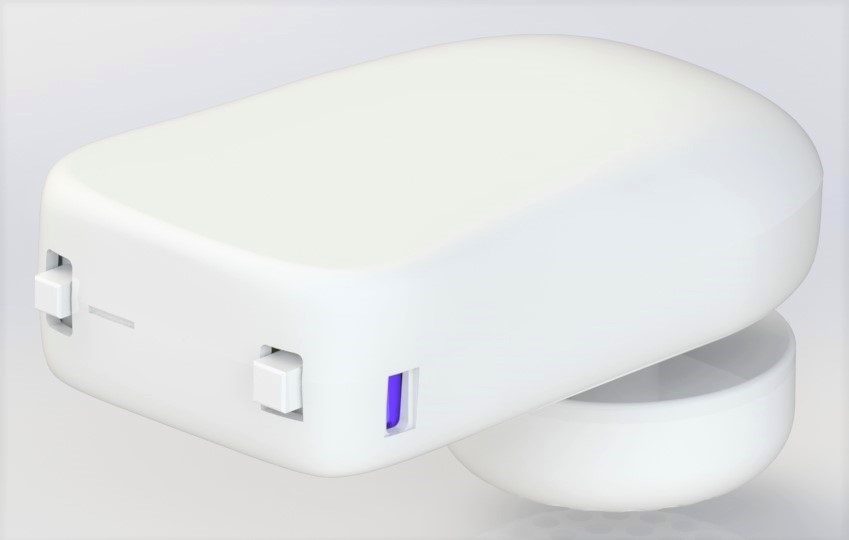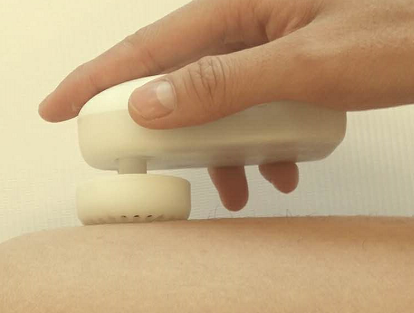 Uniqueness and Competitive Advantages:
Compare to the existing therapeutic devices.
It combines three therapies: Low level laser therapy (LLLT), vibration and heat therapy. And all are integrated into the percussion head.
The core technology is collaborated by industry and faculty of medicine (CUHK), the technologies developed by engineers, doctors, professors and therapist, so the results are promised.
The application of CFDA and patent are processing.
The size is smaller and lighter than a smart phone (170g only), which is a portable and user friendly therapeutic device.
It is rechargeable, so that the treatment can be done at any time.
The shape is designed base on human engineering and looks like a mouse which is comfortable to hold it.
Others:
Have two or single therapy only
Many of their effectiveness are not proved
Relatively bulky
Need the power plug-in during usage