This project provides the portable wearable robotic hand for rehabilitation of patients after stroke. It also integrates the professional rehabilitation guidance and evaluation, enabling the patients to conduct the training at home and complete activities of daily living (ADL) with the device.
The key component of soft robotic hand is our design of Soft-Elastic Composite Actuator (SECA) that includes an elastomer bladder reinforced with fiber wrapping and torque-compensating layers. It is driven by fluidic pressure, which flexion is controlled on fluid pressurization and extension is controlled on depressurization, respectively.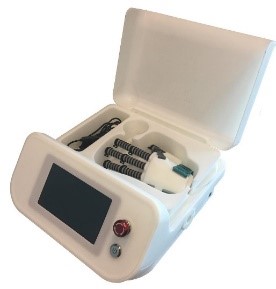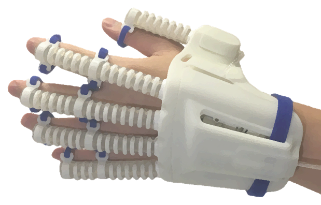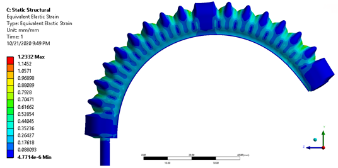 Uniqueness and Competitive Advantages:
Light weight (< 20g), fast production (<15 minutes), low cost (<HKD 500) and it supports 3D printing customization.
Operation process of SECA is safe and comfortable due to the inherent compliance of soft materials that is like human tissues.
The powered flexion and extension of body joints upon the wearing of SECA are controlled actively following patients' mind, e.g. surface electromyography (sEMG), motion data, etc.