Quantitative phase microscope (QPM) techniques have become an important modality for quantifying live cell morphology and precision material (e.g. semiconductor) metrology. Here, a new portable and versatile QPM system is proposed and developed. This system can measure the dynamical deformations of both transparent and reflective samples by combining both reflection mode and transmission mode into one system. Current system has a lateral resolution of 1 μm, filed of view of 50 μm x 50 μm, and height sensitivity of 2 nm. Besides, the system has a very compact size, light weight (<1 kg) and a very low cost. We envision that the proposed QPM system can be further miniaturized and automated for a broader adaption in material characterization, chip-level metrology, and biomedical imaging. As an example, the system can be potentially used for blood screening in underdeveloped areas.

Uniqueness and Competitive Advantages:
The system can measure both transparent and reflective samples, which will fit broader application scenarios.
The system has high measurement precision and low manufacturing cost, while it is also portable.
First, conventional microscope is very expensive for hospitals, researchers or individuals, especially for those in underdeveloped areas. Our portable microscope will be very cheap, at least 10x cheaper than current commercial ones.
Second, most current portable microscopes require an external microscope, thus they are s not very compact and potable due to its complex operation, large size, unstable mechanical property and heavy weight. Our portable microscope integrates all components into one body.
Thirdly, sensitivity of current microscopes is poor when measuring transparent or thin samples. Our system uses a special interferometry technique to greatly eliminate noise influence, thus, it can realize higher sensitivity and measurement resolution.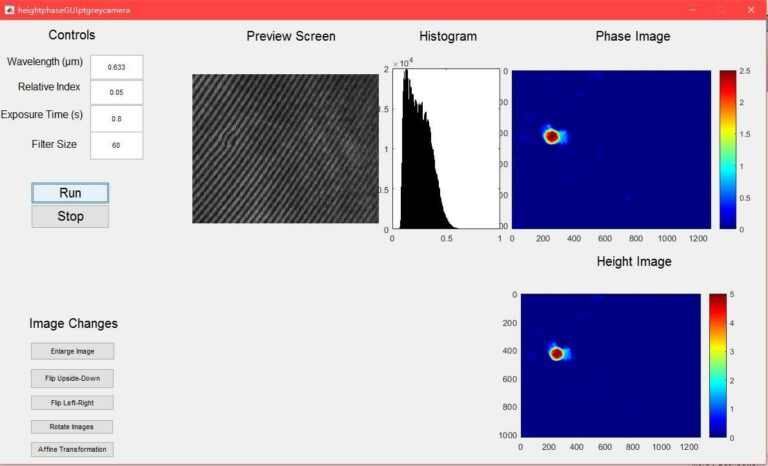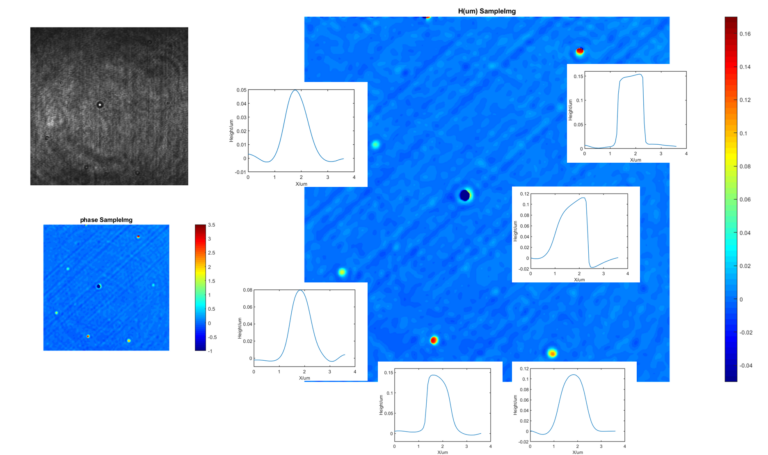 The system is versatile. It can detect defects in semiconductor chips, image biological cells and tissues, characterize micro-/nano-fabricated structures, etc.
Advanced manufacturing companies, semiconductor companies, hospitals, scientific research units, families or village hospitals in underdeveloped areas, etc.