Abstract:
Stroke-induced disability and the elderly becomes a major issue nowadays with the ageing population. Role of rehabilitation becomes dominant in enhancing patients' quality of life (QOL). A stroke rehabilitation training with a personalized, affordable, multi-functional 3D-printed soft robotic hand will be developed to facilitate better hand function recovery to enable them to reintegrate to the society with better activities of daily living (ADL).
Problem to be solved:
Drawbacks of first generation of robotic hand is using a hard and rigid material design with heavy weight. Therefore, our soft robotic hand is designed to overcome the above limitations, and it is more comfort and lightweight, which can facilitate stroke rehabilitation training.
Applications:
Stroke rehabilitation training and assistance for persons with hand disability
Target Users:
Persons with hand function disability, including stroke survivors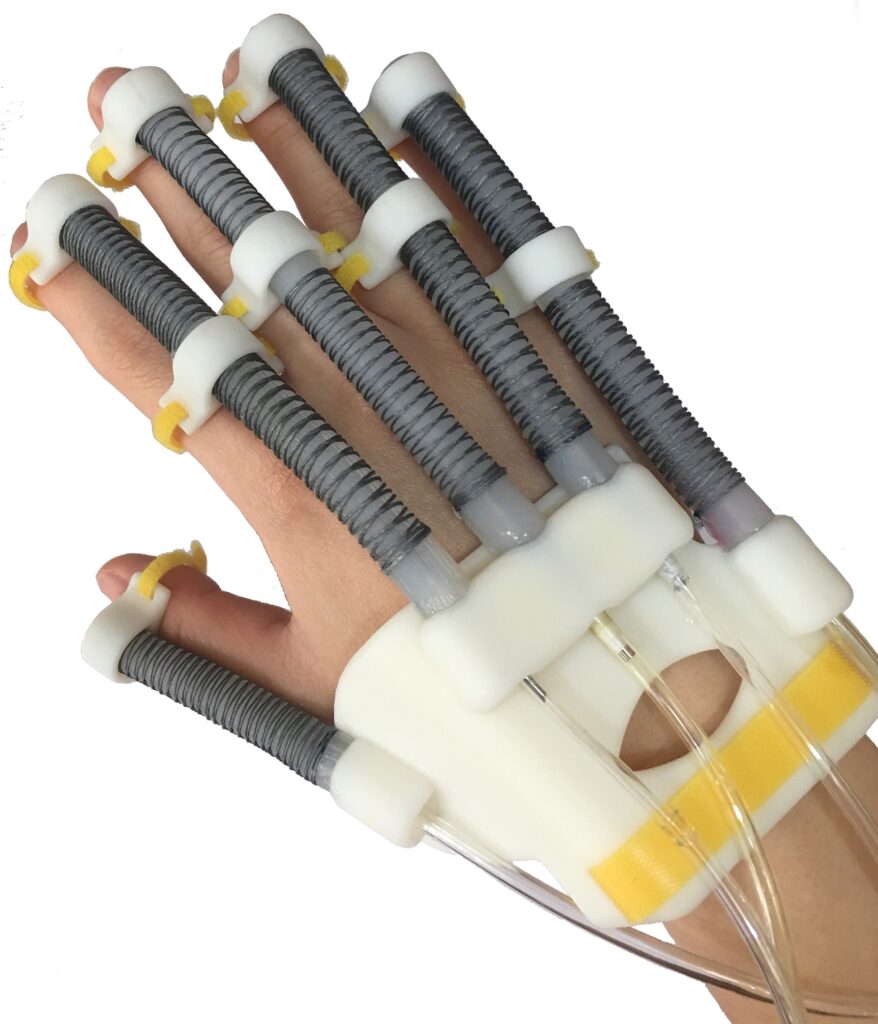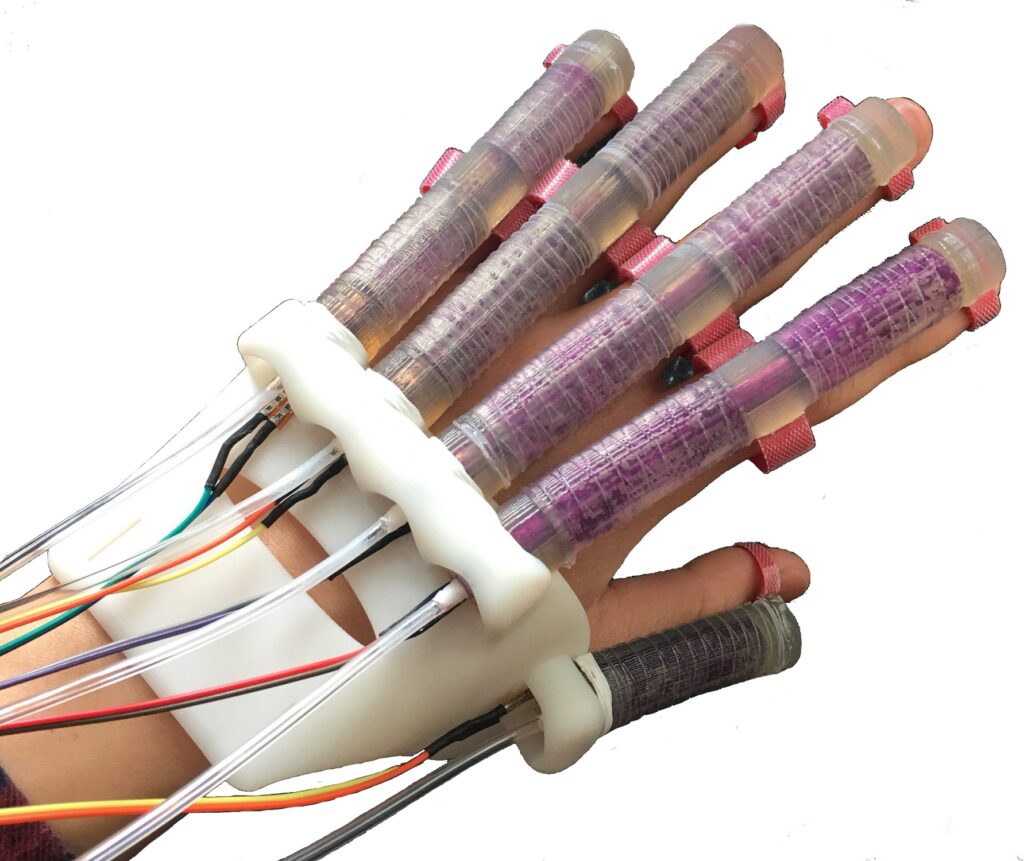 Uniqueness and Competitive Advantages:
Small size and lightweight, soft elastomer-based actuators make the robotic hand comfortable.

3D-printed soft actuators are tailor made for fitting any hand size, meaning all patients can have their own soft robotic hand.

Intention-controlled using electrogram to facilitate brain motor relearning for upper-limb function.