Infectious disease represents a major threat to global health causing millions of human lives often due to late diagnosis and inefficient treatment. Many of the currently prevalent diagnostics methods are not preferred in the clinics because they rely heavily on pre-amplification or post-separation steps. Motivated by the appeal of a sensitive, yet easy-to-assay, diagnostic approach, we have been working on a new biomarker, the activity of pathogen expressed DNA-modifying enzymes, for the diagnostics of infectious diseases.
Problem to be solved:
By using non-invasive saliva as a sample, we develop a malaria point-of-care diagnostic kit to reduce duration of diagnostic process and enhance efficiency.
Applications:
Diagnostics of malaria and other infectious disease
Target Users:
Healthcare providers and clinical sectors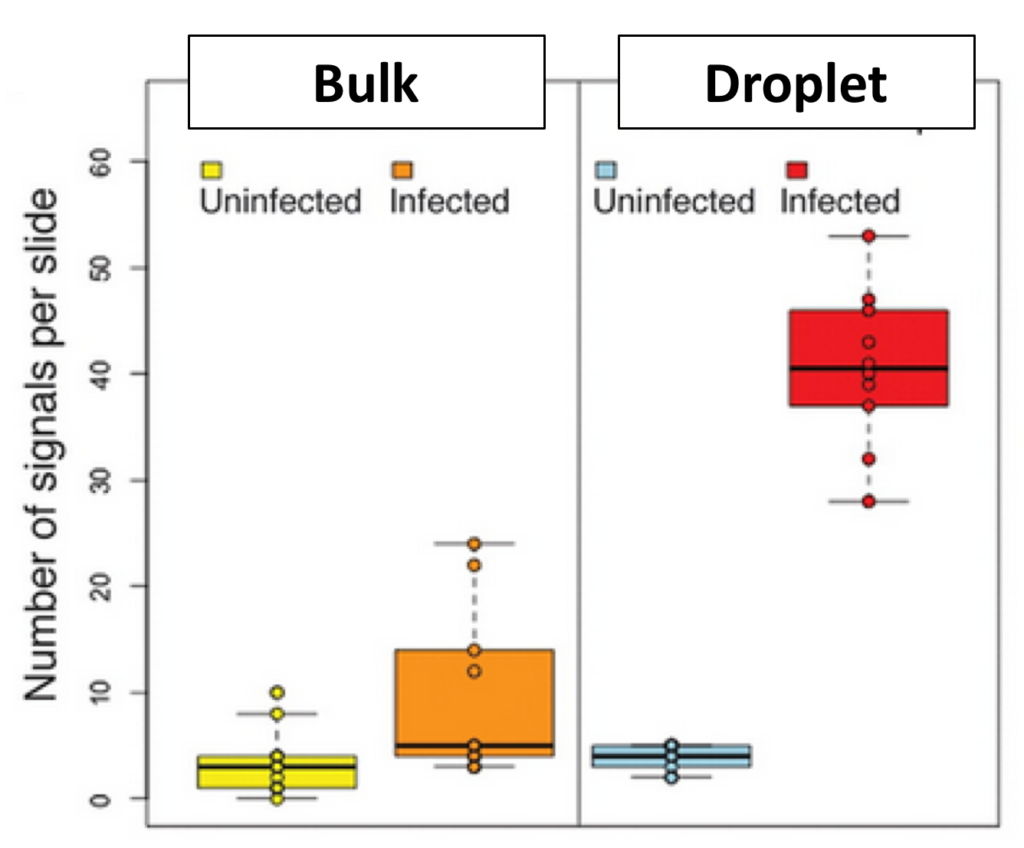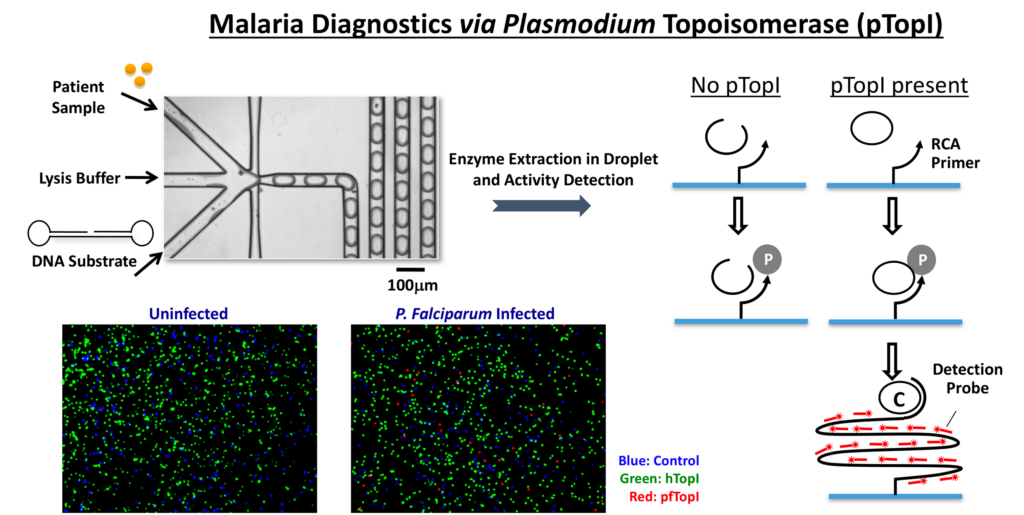 Uniqueness and Competitive Advantages:
High species specificity
Ultrasensitive detection (0.06parasites/mL)
Diagnostics based on saliva
Diagnosis based on direct pathogen detection
Pathogen specific enzymatic activity as a novel biomarker for malaria diagnostics
Effective extraction and well-preserved enzymatic activity by confined reaction in picoliters droplets
Catalytic reaction of enzymes offers an intrinsic amplification and significantly improved detection sensitivity