About EduVenture®
EduVenture® is an integrated GPS-supported outdoor mobile learning system by which teachers can facilitate students to conduct inquiry-based fieldtrips outside the classroom. The system consists of EV-Composer; EV-eXplorer, and EV-Retriever.
The EV-Composer is a cloud-based platform for teachers to design before the fieldtrip an outdoor inquiry learning electronic resource, namely, LOCALE (Location-Oriented Context-aware Learning Environment). The EV-eXplorer is a mobile app by which students can access the LOCALE via GPS-enabled mobile tablets. Embedded scaffolds will pop up and guide the students to probe into the exploratory spots when they physically step in the corresponding geo-locations. The EV-Retriever is a cloud-based platform for retrieving the students' fieldtrip proceedings logged on the cloud during the fieldtrip. It provides a reference for students to conduct post-fieldtrip reflection and reporting and for teachers to understand the students' learning process so as to prepare for post-fieldtrip debriefing and meta-discussion.
EduVenture® solves the following pedagogical problems which usually happen in the traditional form of outdoor fieldtrips:
– Learning takes place in a teacher-centred manner.
– Students' learning motivation cannot be sustained.
– Scaffolds are not effective enough.
– Collaboration among students is weak.
Uniqueness and Competitive Advantages:
– Provide teachers with a complete approach (before, during, and after the fieldtrip)
– Promote students' motivation in inquiry learning
– Facilitate students to sharpen their higher-order thinking skills
– Align with the key mobile learning initiative in the Education Bureau's 4th IT in Education strategy
Abstract:
EduVenture®-VR is the latest sub-system of the learning platform EduVenture®. EduVenture®-VR provides immersive 360° VR learning experience for students in an affordable and scalable way. A user-friendly authoring web-interface is available for teachers to compose tailor-made VR teaching materials for their students. EduVenture®-VR enables interactive learning experience in the VR world. Ultimately, the teacher can gather students' feedback for the sake of further discussion or analysis.
Problem to be solved:
Being a good substitution for fieldtrips which locations are difficult to reach, dangerous or even impossible to reach (e.g. overseas countries, volcanoes, outer space);
Increases student's motivation to learn, explore and inquire through the VR world;
Provides a simulated one-to-one mentorship, allowing student to interact with his/her teacher anytime, anywhere;
Applications:
Learning and teaching of the formal curriculum (e.g. Geography / Liberal Studies fieldtrips)
Other learning experience (e.g. overseas travel, wildlife adventure, etc.)
Vocational simulation and experience
Target Users:
Primary and secondary school students
Vocational school students
Updated status:
Over 30 primary schools, 50 secondary schools and 5 special schools have integrated EduVenture®-VR in their learning and teaching activities
15 Secondary schools have initiated whole-year VR projects by using EduVenture®-VR to teach and learn. These projects are being funded by the Enriched IT Activities Programme (EITAP), The Government Chief Information Officer (OGCIO)
From Jan 2017, monthly teacher training workshops have been organized by CLST and Education Centre of Excellence (CoE), Education Bureau (EDB)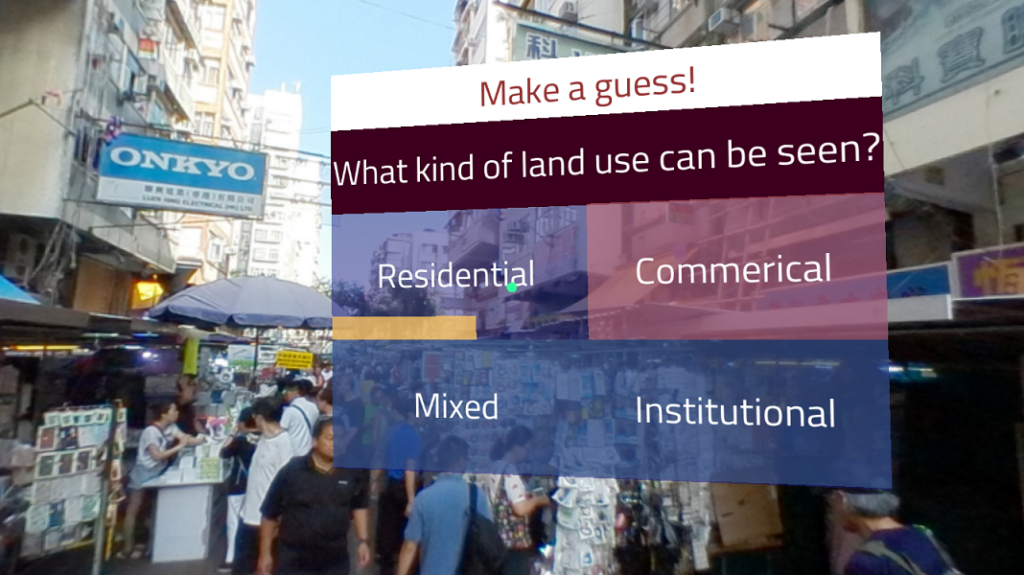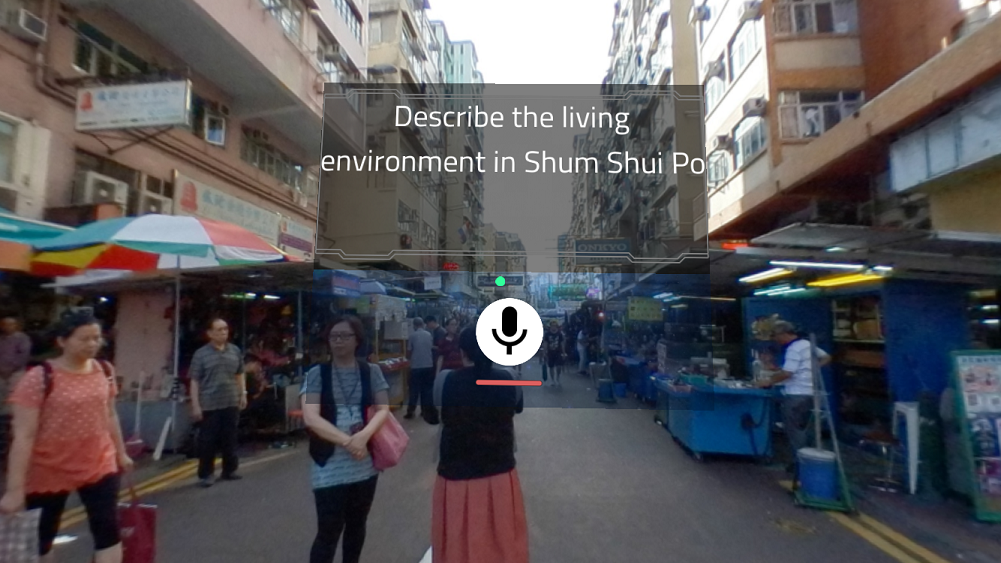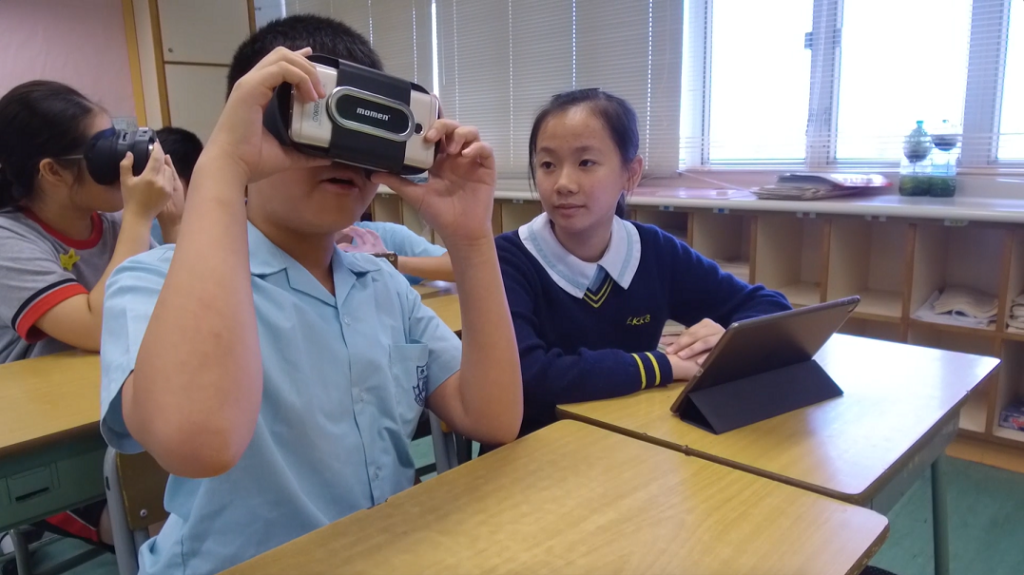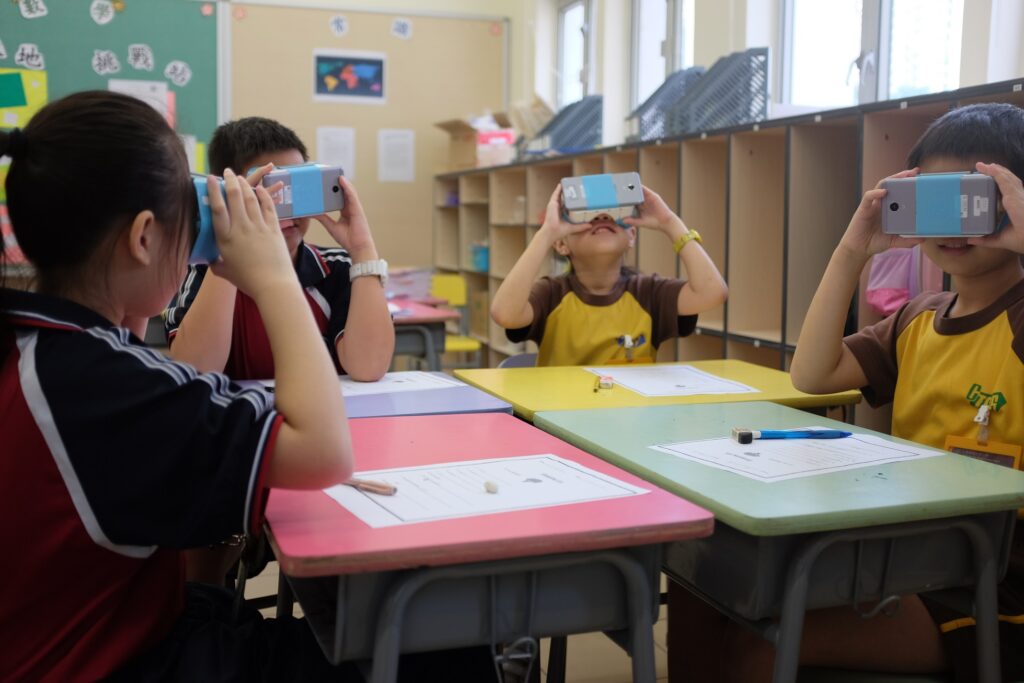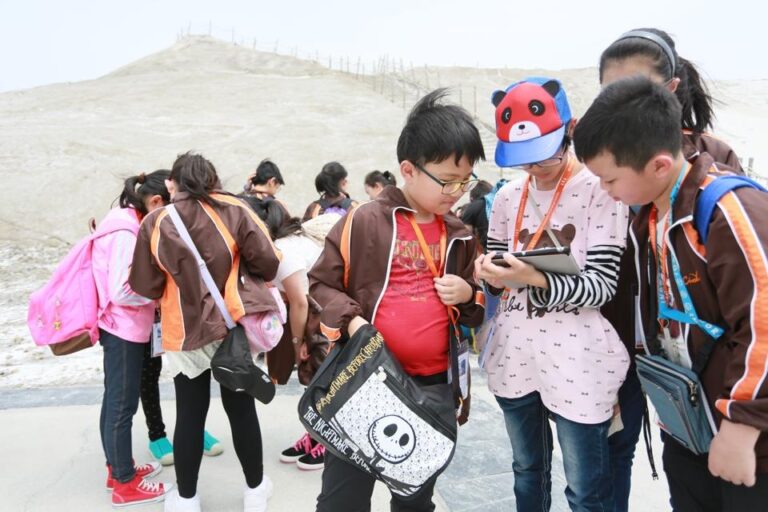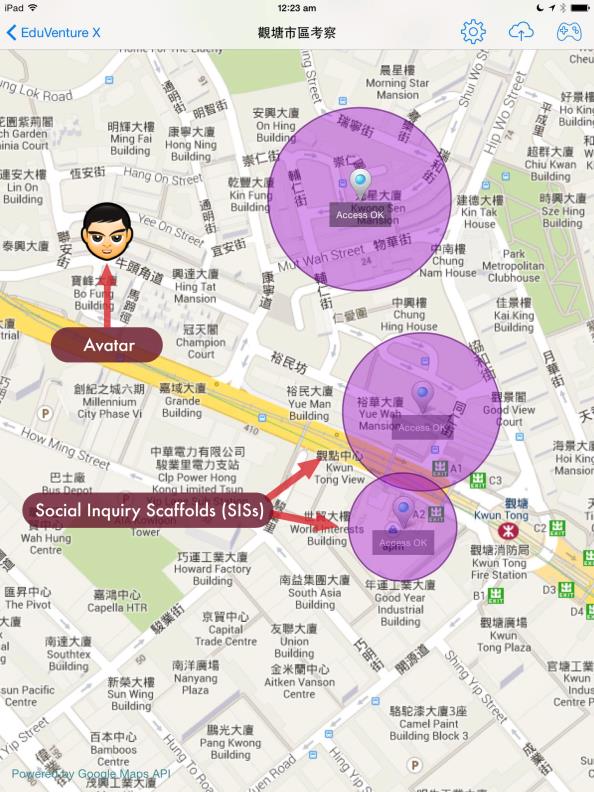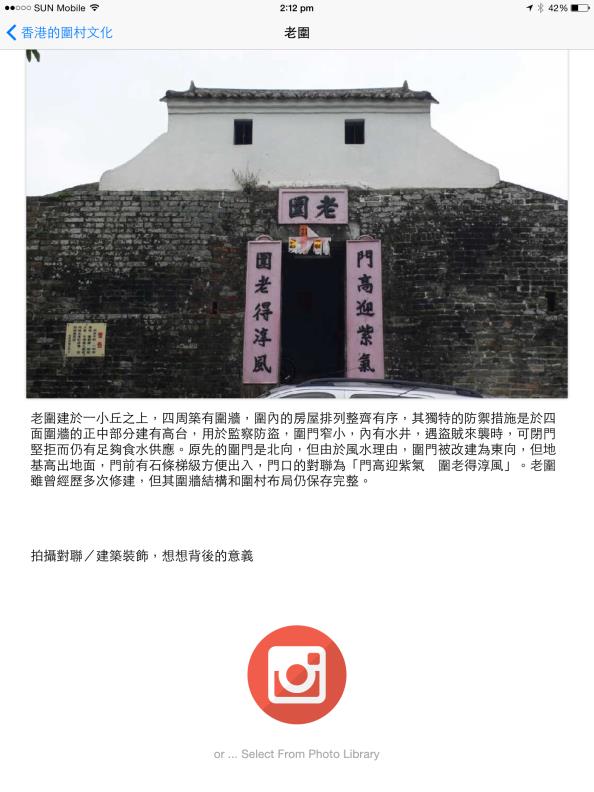 Uniqueness and Competitive Advantages:
Low cost (Google Cardboard) equipment
Easy-to-create interactive VR experiences (e.g. Multiple choice, voice dialogue, teleport between VR scenes)
Promote school-based and tailor made teaching materials for students with different learning needs.
Serve as a VR teaching material resources bank for local schools and the Hong Kong community.