This project provides advanced medical solutions for non-invasive diagnosis of liver fibrosis based on MRI and AI technologies. The current gold standard for diagnosis of liver fibrosis is liver biopsy, which is invasive and impractical for screening and treatment monitoring. The existing non-invasive diagnostic techniques still have significant limitations. The project aims to develop a product to fill the gap of diagnosis of liver fibrosis. Our solutions are convenient and easy to operate. The robustness and effectiveness of our technology have been demonstrated in pilot clinical studies. The diagnostic value of our technology has been demonstrated in pilot clinical studies.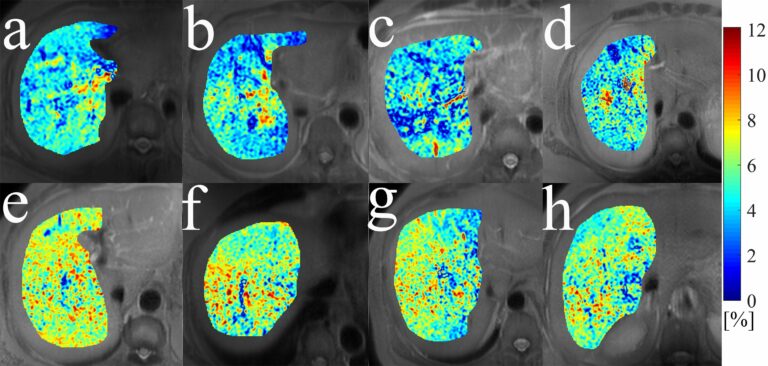 Uniqueness and Competitive Advantages:
Quantifies liver fibrosis directly rather than indirect stiffness measurement. This reduces the influences from confounding factors and improves the accuracy of detecting early-stage fibrosis.
Does not require extra hardware and has a convenient workflow. This reduces the cost.