We make use of the measurement of changing numbers, distribution, and clustering of immune cells in endometrium, as well as the interaction of different pairs of immune cells as an innovative and comprehensive test (EndoTest) to predict successful implantation. EndoTest analyzes the immune cell profile in endometrium before natural and artificial conception to predict successful implantation. This introduces a novel perspective to improve implantation and clinical pregnancy outcomes after conception, which may throw light upon the measurement of endometrial receptivity and adaptation.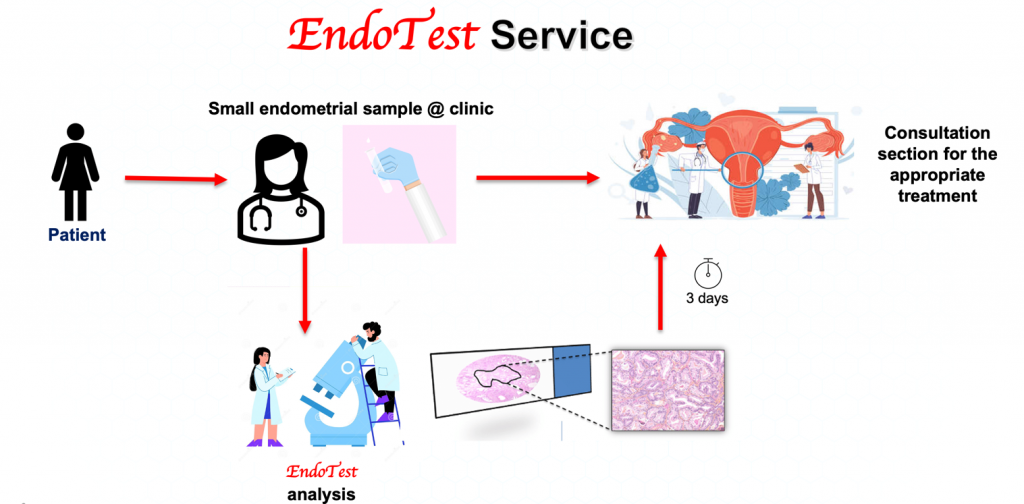 Uniqueness and Competitive Advantages:
EndoTest is able to predict if the endometrium is suitable for implantation, which plays essential role in the establishment of pregnancy.
Our research team had discovered that the immune interaction in endometrium, including the uterine natural killer cells (uNK), macrophages and T cells are closely related to the success of embryo implantation and pregnancy.
After the EndoTest analysis, an alternative treatment could be suggested prior to conception in case of women who have pathological immune cell profile, thus improves the implantation and pregnancy successful rate.
EndoTest has a sensitivity of above 75 %.